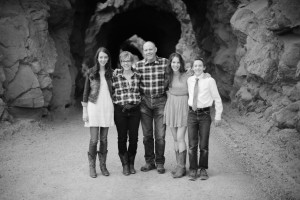 The Mark and Tacy Lewis family have been in Buena Vista, CO since 1992 and have owned the Buena Vista Shell Station since August 2006. Soon after, the Lewis' decided to turn their typical gas station convenience store into a 1940's soda and sweet shop, and slowly started making changes to that end.
As a result, not only can you fuel your jalopy, you can take a step back in time as you browse through our vintage sodas and candies, try out a variety of our home brewed iced teas (sweet tea, for all you Southerners), and get your very own hand-scooped ice cream. And don't forget our homemade fudge – it's the best you'll every taste… we're sure of it! If you don't believe us, just try some! We give samples! We have a WHOLESALE and a FUNDRAISING program. EMAIL us to request more information! And did you know we have an online store featuring fudge by the half pound, fudge packs and gift boxes?!?! Check it out: SHOP NOW!
Our greatest delight is hearing customers say, "Wow, I have never seen a gas station like this before!"
---

In the summer months, you'll find the "rag poppers" working the pumps, giving you friendly old-fashioned, full service!
And with every fill-up of your gas tank, you're welcome to a free cup of our locally roasted coffee.